Calendar of Cultural 2023 for the City of Switzerland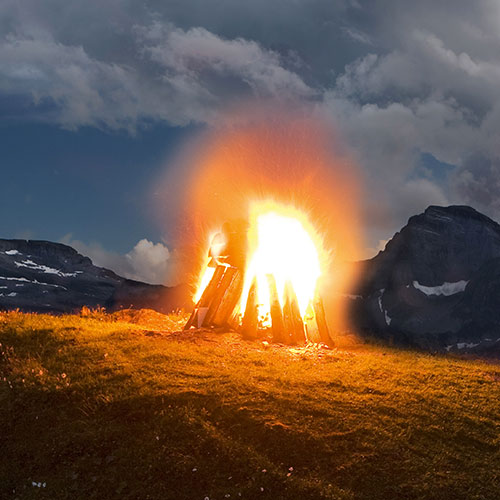 Swiss National Day on August 1st

The Swiss National Day was first celebrated in 1891 on the occasion of the 600th anniversary of the Federal Pact of 1291 by the original cantons of Uri, Schwitz and Unterwalden. Following an initiative launched on the 700th anniversary, since 1994 it has been a public holiday.

On 1 August or sometimes on 31 July, the Swiss communes organize a magnificent popular festival at nightfall with a large bonfire (evoking the signals used in the past as a means of communication), a procession with lanterns and speeches, followed by fireworks, more or less important depending on the town. Of course, there is plenty to eat with the traditional pea soup and good regional wines. Since 1993, farm brunches have been organized by farmers, it is worthwhile to register early enough. In short, if you are in Switzerland on this date, don't stay at your hotel and experience the Swiss conviviality. - Photo: © swiss-image.ch / Marcus Gyger

• Brunch at the farm - www.brunch.ch
• Your hotel or the tourist office will be happy to provide you with information on the August 1st program of the city where you are staying.