LatLon-Munich, the tourism portal for the city of Munich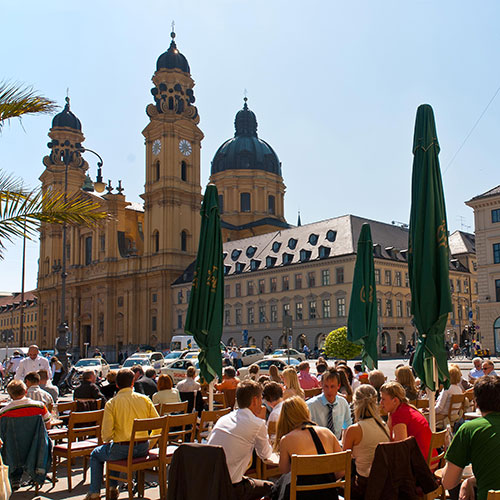 LatLon-Europe is pleased to welcome you to the new tourist information portal dedicated to the city of Munich, one of the most visited cities in Germany and not without reason: By the wide choice of museums with collections of international importance but also for the festive atmosphere of Munich, especially during the Oktoberfest period and don't forget the many castles in Munich and Bavaria. With a "Personalised Guided Tour of Munich" it is even better whether you are in Munich with your family or in a group!
The objective of LatLon-Munich is to get to the essentials so that you can prepare your vacation in Munich more easily:
we present you the most important "Munich monuments" as well as the "Munich museums". For Culture we have the page "Culture & Agenda 2023" with the most important events. There is also the "Culture & Tips" page, where you can find the best tourist attractions in Munich sorted by theme. You will also find a selection of the Munich "hotels" and "restaurants" recommended by us and we will give you "practical information" on how to organize your stay in Munich. And of course the city tours in Munich offered by Valérie Kieffer.