Collections and Museums of the State of Saxony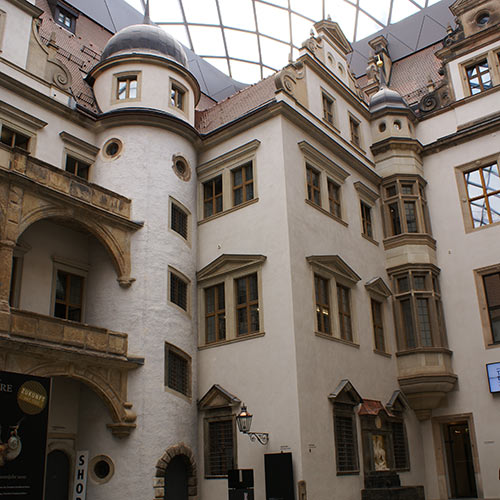 The collections presented in Dresden (Staatliche Kunstsammlungen Dresden - of the state of Saxony) are among the most famous museums in the world. The various museums present the great masterpieces in an ideal museography. The origin of the museums are the collections acquired over the centuries by the Princes of Saxony and Kings of Poland, especially Augustus the Strong and his son Augustus III. During the visit of the Residence Castle, depending on the time available, you will be able to visit many places, of course the Green Vault (historical and/or new) but also the throne rooms, the Armoury collection, the Turkish Chamber or the coin collection.
You can visit: Green Vault - Old Masters Picture Gallery (Pinacotheca) - Engraving Cabinet - Coin Cabinet - Armoury - Throne Rooms - Porcelain Collection - Mathematical-Physical Salon - Albertinim (modern art) - Sculpture Collection - Museum of Decorative Arts (Pillnitz Castle) - Museum of Saxon Folk Art.
Dresden Guide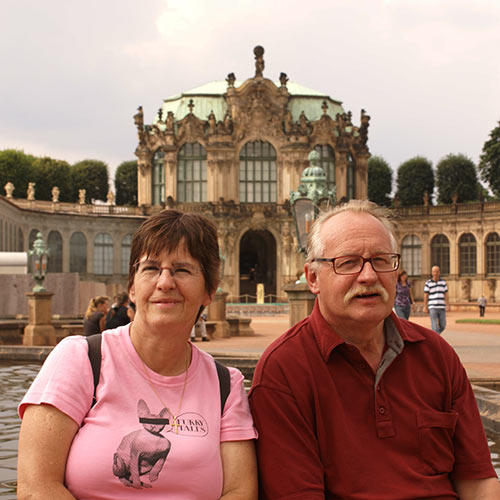 Visite guidée des musées
Susanne Reichelt vous propose de nombreuses visites guidées de Dresde en français qui vous permettront une découverte complète et captivante de la longue histoire de Dresde. Susanne sera aussi avec plaisir votre guide pour la visite de différents musées présentés sur cette page. Envoyez votre e-mail en précisant la date et le nombre de pariticpants à reicheltsusanne@tourguide-dresden.de - Informations et réservation